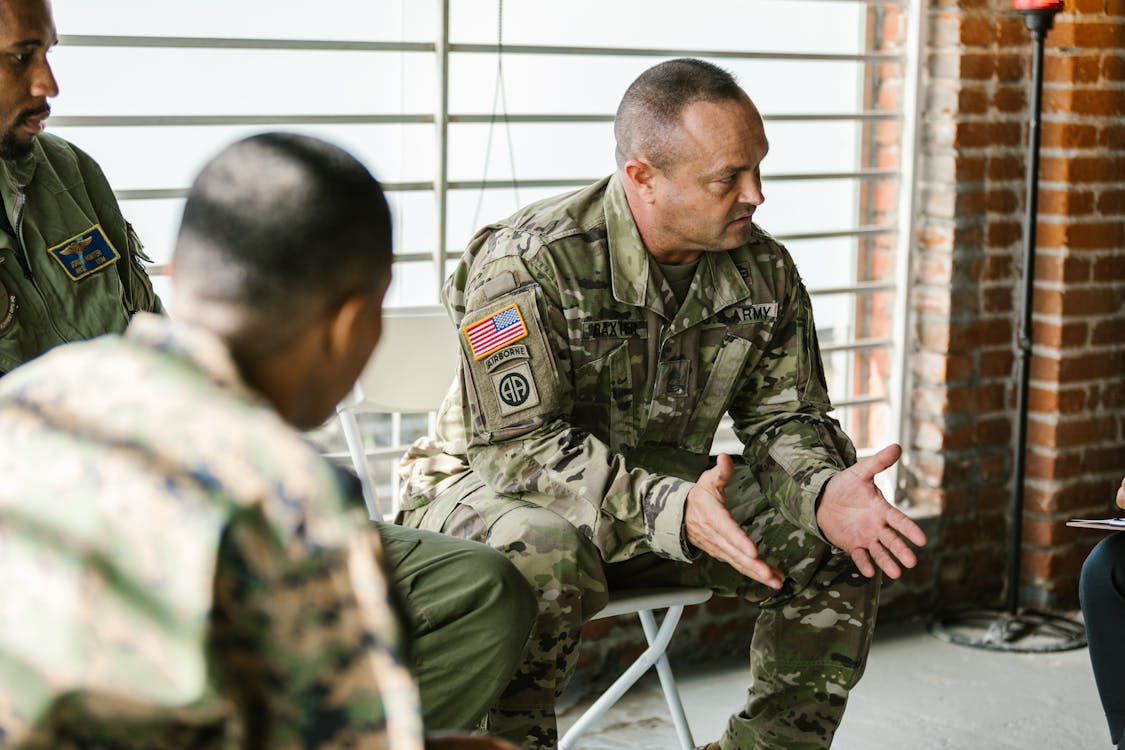 Getting out of the military and back into the civilian world can come with many challenges for service members. One of the biggest challenges is associated with managing finances and putting everything they've gained over the course of their service to good use. With that said, the mandatory courses that the military provides upon exit are rarely sufficient and often leave people with a lot of questions.
This article is intended to help veterans return to civilian life more easily and to provide you with the knowledge needed to manage your finances so you can make the most of life post-service and during retirement.
Things Veterans Should Keep In Mind During the Transition
When going back to civilian life, you ought to consider several things as a military member. First of all, your role in the military—what kind of position you had and where you worked—matters when it comes to your knowledge, experience, and options. For example, if you worked in finance or admin, you may be more prepared to organize your finances and insurance/retirement plans.
The second thing that must be considered is your living situation—do you have a home near the bases you've been stationed in (that you might have to sell or take other actions on), or were you always in base housing? Are you coming back from overseas? Will the military be able to move you where you want to live after you get out, or will you have to do it on your own? This is a vital question because housing is, of course, essential for your future life and can be a major expense that many service members haven't had to cover for a long time.
Along with that, it's good to start planning for the future while you're still in the military. For example, think about what you would want to do upon your return; consider where you'd like to live and why. Having the answers to these questions will help you start planning for your future so you can put yourself into an ideal situation later on. 
Why Planning for the Future Is Vital
It can be difficult to look past your time in service and plan for civilian life, but failing to do so can lead to financial struggles later in life. That is why planning ahead as much as possible is essential. Begin by considering your current financial situation—do you have an emergency savings fund, do you have a place to live, and how much money do you think you will need to cover your general expenses when you are no longer an active service member? 
These are some of the most basic questions you should have answers to. Additionally, it can be beneficial to have a transition fund set up to help out with sudden expenses you may face upon coming back to civilian life.
You may also want to get a mentor—someone that has already been through this transition or knows what it's like and can help you navigate the changes. It's important to seek and accept the help you need instead of trying to be too proud or "headstrong," as there's always room to learn and grow your knowledge base. Asking for advice, guidance, or support doesn't equate to weakness or incapability! Consider talking to friends, family, and ex-military members that you trust and asking them for information. 
If you don't want to do that, you can always go to an organization such as the Wounded Warrior Project which has ample resources on financial education for veterans. They also provide other resources to help ex-military members who are planning their futures and transitioning to the civilian world upon their exit from the military. 
Make Sure You're Saving for Retirement 
There are many things that you will need to reassess and reconsider upon leaving active service. One of them is where your retirement savings are. Many military members have a Thrift Savings Plan (TSP) and receive matching contributions during their service. However, as a civilian, you will not be able to keep contributing to a TSP unless you get another federal job. 
This essentially means that you're left with two options:

Transfer your TSP balance to another retirement plan, such as an IRA or a 401k that you plan to set up or that your new employer offers. 

Or, you may choose to leave your TSP intact, as it has low fees and simple investment options. 
If you're struggling to make the decision, consider seeking the advice of a financial advisor to help you out and give you suggestions on how to invest your money and use it to your advantage. As always, it's crucial that you look ahead when making plans for how to manage your retirement savings—remember to plan and save for the future whenever possible!
Think About Your Insurance 
When you're a member of the military, it's standard for all your medical costs to be covered. However, that's not the case when you return back to civilian life. Many ex-military members struggle with health insurance at first, so one good tip is to prioritize it whenever you're considering a job offer from a potential employer. 
Along with that, while serving in the military, service members have life insurance and disability coverage at very little to no cost provided by the Servicemembers Group Life Insurance (SGLI). However, this coverage ends about 4 months after the end of your active duty, and then you will have to either get a new plan or convert your current one into Veterans Group Life Insurance (VGLI).
Finally, it's important to get a disability rating even if you currently have no ailments and won't get any disability compensation. With that said, many military members can get a disability rating of 10% for tinnitus, the most common VA disability. Additionally, getting a rating of zero can help you out in the future if new injuries or issues pop up from a service-related injury. 
Make Time to Think About Your Future 
When you return from your service, do you know what you want to do? Do you have a dream job or even a list of employment opportunities you would find satisfactory? In the best-case scenario, you will have a job lined up from the moment you begin transitioning.
However, there's no disputing how challenging that can be for many service members. Veterans often find themselves unable to find employment or not knowing what they want to take on for the rest of their lives. If you find yourself in such a position, try looking for companies that hire vets or talk about this with friends who've already gone through the same experience. 
Keep Learning 
While you were in service, you might have focused on learning more about some financial topics. Maybe you read about retirement plans and savings accounts, or perhaps you put your focus into studying loans and taxes. Regardless of what you already know, you should absolutely shift your attention to the things that you don't know. Try studying the topics you have no knowledge of—read books and articles, find courses, and if you're in the position to do so, hire a financial advisor who can help you through this transition period.
It's vital that you gain the needed knowledge to maintain your finances. Some things to focus on are the different types of insurance, retirement plans, and investment options. Last but not least, knowing what kind of taxes you need to pay or when it's a good idea to take out a loan is also key to helping you manage your money well. 
In Conclusion
Returning to the world as a civilian is a challenge for many military members. There are many things for you to consider and many changes that you need to come to terms with as you get out of old habits and start creating a new routine. Hopefully, this article has helped you learn more about managing your finances as a veteran. 
At Alpha Wealth Funds, we're always ready to help out further as we have an in-depth understanding of how hard adjusting back to civilian life is. One of our own, Michael Torrence, was an Officer in the United States Marines and has personal experience in navigating the transition back to the real world. 
Finally, and most importantly, thank you for your service. We're happy to help you in any way we can.
Please feel free to reach out to me on this or any of your investment needs or questions. I may not always have the answers at my fingertips, but I promise I will get them for you. Michael Torrence
Calendly link https://calendly.com/mt-awf/intro Work: 435.658.1934 Contact: 330.284.3211
Michael Torrence – Investment Advisor Representative: Michael was born and raised in Ohio and attended The Ohio State University. After College, he was commissioned as a 2ndLt in the United States Marine Corps. He attended his initial training in Quantico, Virginia, then graduated at the top of his Primary Aviator Class and was selected for the Strike (Jet) Platform.
---
Founded in 2010, our services include boutique hedge funds, separately managed accounts, financial planning, estate & trust services, private placements, and in-house concierge services for high net worth individuals, families, and businesses.
PAST PERFORMANCE IS NOT NECESSARILY INDICATIVE OF FUTURE RESULTS. All investments involve risk including the loss of principal.