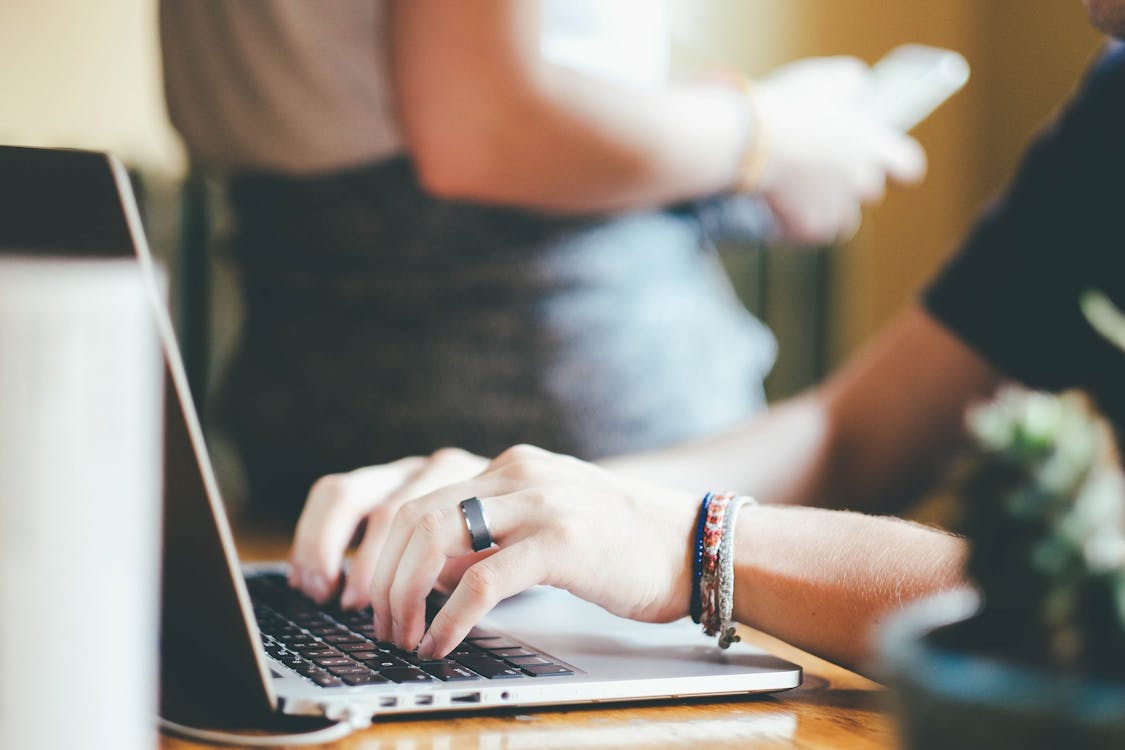 Entering the workforce is a challenging time for any young adult. For young adults with disabilities, the challenge may be magnified by fears of dealing with discrimination in the workplace. The field of business can be an exciting opportunity for young people with disabilities because of the variety of different roles and the potential for remote work. These tips can help you get started on a business career.
Build your wealth with financial planning services from Alpha Wealth Funds. Call 866-932-7439
1. Know Your Rights
According to data, about 10% of working adults with disabilities reported workplace discrimination within five years of the passage of the Americans With Disabilities Act and about one-third of the workers who reported discrimination left the workforce. It is important to know what your rights are so that you know what to do if you encounter discrimination during the hiring process or on the job.
Federal law provides protection for people with disabilities in the workplace. You are not required to tell an employer about your disability and employers are not permitted to refuse to hire you or give you a promotion because of your disability. They also may not harass, demote, fire you or pay you less. You have the right to request and receive reasonable accommodations. However, private employers with fewer than 15 employees are exempt from these requirements.
2. Consider Remote Options
While most employers are required to provide reasonable accommodations to employees with disabilities, it may be easier and more comfortable for many such employees to work from home. Remote work allows you to have more control over your work environment. Many jobs in the business field can be done remotely, and you may be eligible for grants to help you modify your home office.
3. Choose a Degree That Will Pay Off
How much money you can make isn't the only important part of choosing a major, but if you are picking a business major with a career in mind, it makes sense to choose one that can lead to a high-paying career. Some of the highest paying business majors are marketing, accounting, logistics, and finance.
4. Get a Good Internship
Internships can play a critical role in landing your first job. Some employers hire interns on school breaks or after graduation. An internship is your chance to demonstrate your work ethic and skills and make connections that will help you in your career.
Start applying for internships about five to six months before you hope to start interning. A resume template could help you create a tailored resume for each position you apply for. Once you've chosen a template, you can edit it to include your own text, font, and images.
5. Leverage Technology to Find Your First Job
Social media sites can be a valuable tool for researching companies and finding job openings. It can also be useful for connecting with other people with disabilities who you can use as a resource in your career journey. LinkedIn is a valuable platform for making connections with potential employers and putting your existing network to work for you. Complete your profile and include a professional photo. Make specific and positive posts. Avoid controversial topics. Respond quickly and professionally to any inquiries from potential employers.
As a person with disabilities, you face all the same challenges as other job seekers plus a few more. However, pursuing a career in business provides you with the opportunity to overcome those challenges and fulfill your career goals.
Please feel free to reach out to me on this or any of your investment needs or questions. I may not always have the answers at my fingertips, but I promise I will get them for you. Michael Torrence
Calendly link https://calendly.com/mt-awf/intro Work: 435.658.1934 Contact: 330.284.3211
Michael Torrence – Investment Advisor Representative: Michael was born and raised in Ohio and attended The Ohio State University. After College, he was commissioned as a 2ndLt in the United States Marine Corps. He attended his initial training in Quantico, Virginia, then graduated at the top of his Primary Aviator Class and was selected for the Strike (Jet) Platform.
---
Founded in 2010, our services include boutique hedge funds, separately managed accounts, financial planning, estate & trust services, private placements, and in-house concierge services for high net worth individuals, families, and businesses.
PAST PERFORMANCE IS NOT NECESSARILY INDICATIVE OF FUTURE RESULTS. All investments involve risk including the loss of principal.